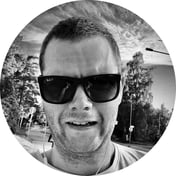 Lassi Viitala, CEO & Founder
Lassi has over a decade of experience in the areas of technology startups, coaching and helping companies and leaders to thrive as well as strategic business roles in various sizes of organizations. He holds a double degree in Executive MBA focusing on strategy and finance as well as Master of Science. Lassi has also deep roots in self-taught behavioral science, psychology and leadership development as a role in success stories. He's a certified emotional intelligence coach and has hold several CEO/COO/advisor roles and made several exits as a founder. He is passionate about helping people to find their passion and becoming the best version of themselves to live a fulfilling life with impact to the world.

"My passion is to see other people thrive in their journeys towards happier life."